This guide illustrates how to sync a folder between two computers in 5 easy steps (! works for computers, not linked with one identity, i.e. each Sync having its own separate identity).
STEP 1. Add a folder on Computer 1 by clicking "+" button, choose the folder type. For more information regarding Standard and Advanced folders, click
here
. To learn about encrypted folders, click
here
.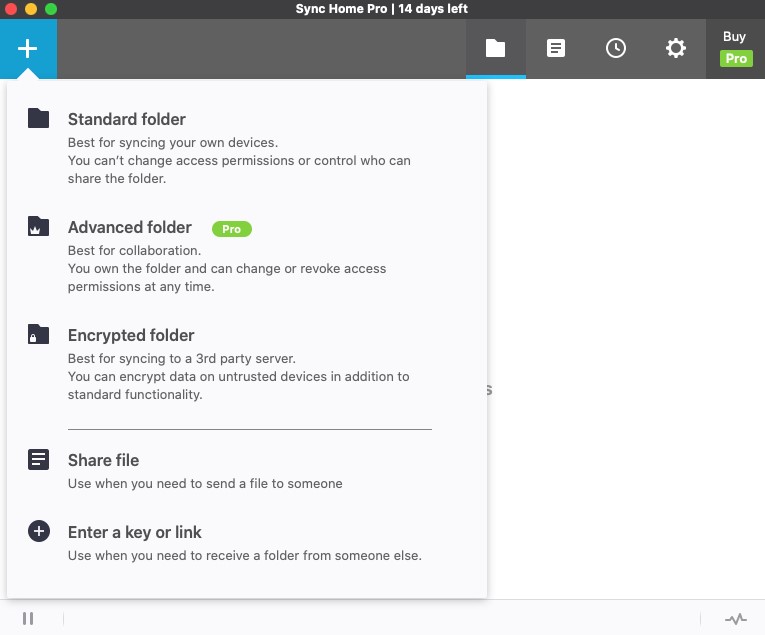 STEP 2. Choose permission type and security options. For more details about sharing options see
here
.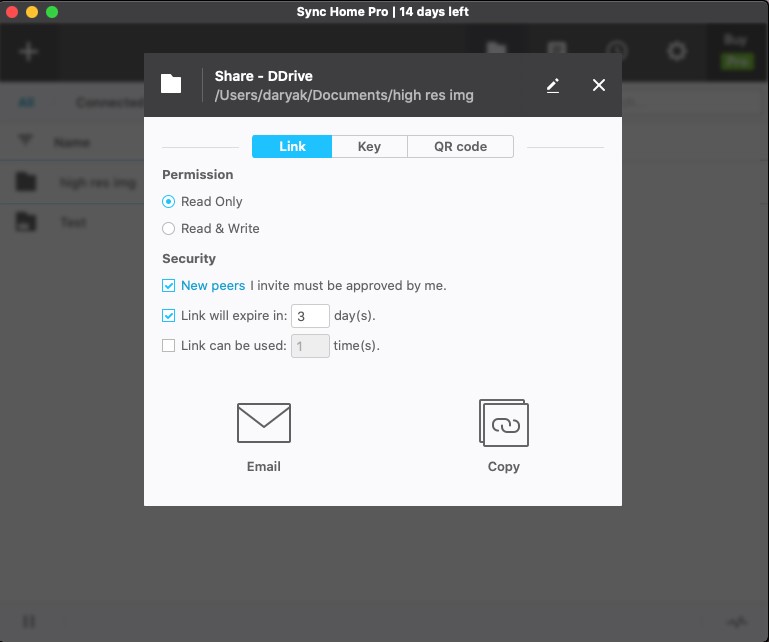 STEP 3. Deliver the link (or key) to Computer 2 by sending e-mail or copying it to another means of communication. When e-mail is selected, default mail client will be opened.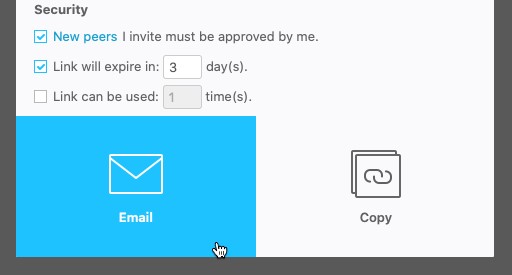 STEP 4. On Computer 2, copy the delivered link or key, and paste it to the "+" -> "Enter key or link" field, change folder location if necessary, and then click "Connect":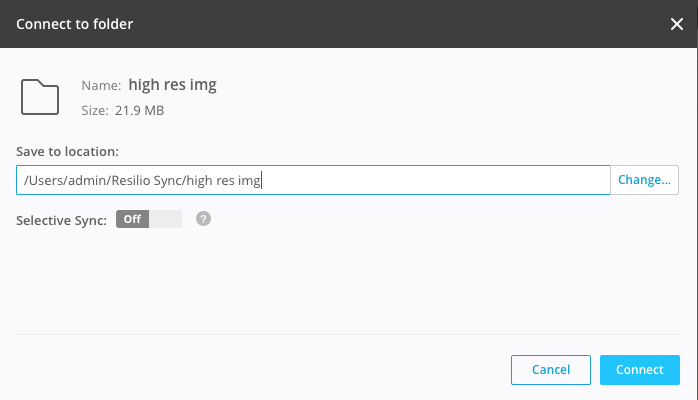 STEP 5. On Computer 1, approve the sharing request if request for approval has been set.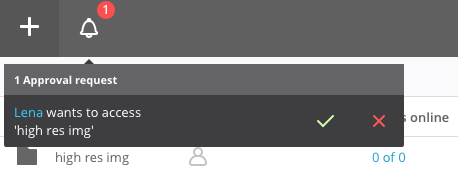 Happy syncing!
For an in-depth guide to syncing, click here.