With My Devices feature, all folders added on one device are automatically synced to other linked devices with Owner permission. If you'd like to create a Read Only folder on any of your linked devices - whether it be a desktop or mobile device (Android only) - you'll need to use a Standard folder with a Read Only key. To do so, please follow the steps below.
DESKTOP


Computer 1:
2. Copy the
Read Only Key
(
not the link
) and pass it over to Computer 2 (the one which will store the Read-Only folder)

Computer 2:
3. Disconnect the Standard folder, if it already got connected. If it's disconnected (dotted) skip this step.
4. Open manual connection box ("+ -> Enter key or link" or use hotkey)
and paste the Read Only key into it: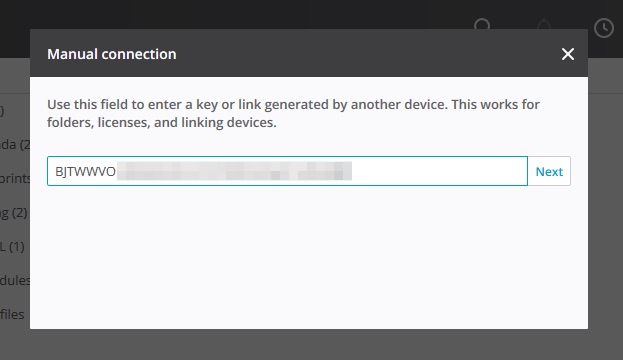 5. Manually select location for the folder: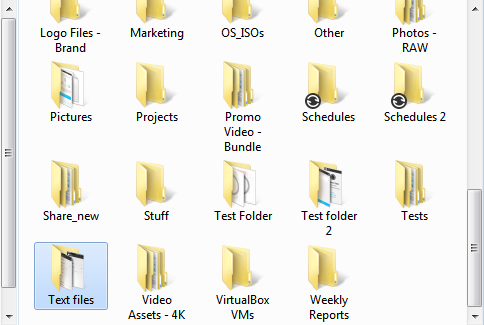 6. Click 'Open'.
7. If the folder is not empty, on the confirmation box click 'OK'.




Now the folder on Computer 2 should acquire a Read Only key.
CREATING A READ ONLY FOLDER ON A MOBILE DEVICE (ANDROID ONLY)
Desktop computer:
1. Create a Standard folder
2. Copy the Read Only Key and and pass it to your Android device.
Android device:
1. Press the "+" button and select "Enter Key".
2. Enter the key and pick the folder name, tap on checkmark to confirm