Sync recognizes a sync share by the .sync/ID file which is created when a folder is added to Sync. It is possible to have only one folder with the same ID on a device, i.e. it's not possible to add the same folder to Sync twice on the same computer/mobile.
The "Selected folder is already added to Sync" error may appear when one is adding a folder to Sync via the "Add folder" button or when connecting to a shared key/link: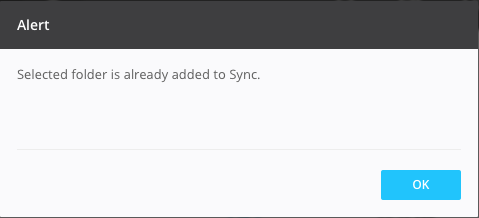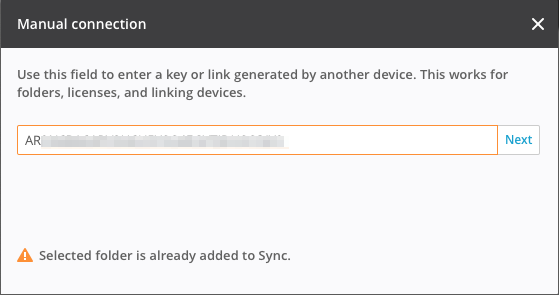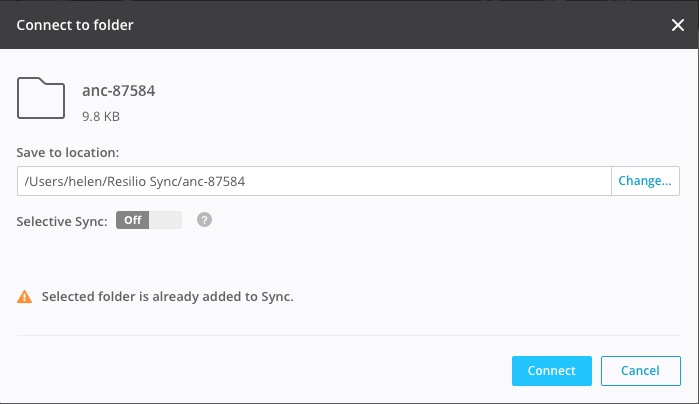 Basically, the error means either of the two:
1) A physical folder, with same path as now being picked for syncing, is already added to Sync with another key/link.
Please pick another folder from your system to add to Sync.
2) The same key/link, now being used for connecting, is already added to Sync with another folder.
Please use another key/link to connect.
Can I Use Sync To Backup From An Internal Drive To An Externally Connected USB Drive?