How to Install Sync
Before Resilio Sync is published on Drobo store, use this guide to install it manually. If you have BiTorrent Sync installed, all settings from it will be moved to Resilio Sync.
The steps below describe installing BitTorrent Sync from Drobo App Store.

Step 1
Go to the Drobo Apps section within Drobo Dashboard, select BitTorrent Sync and click Install.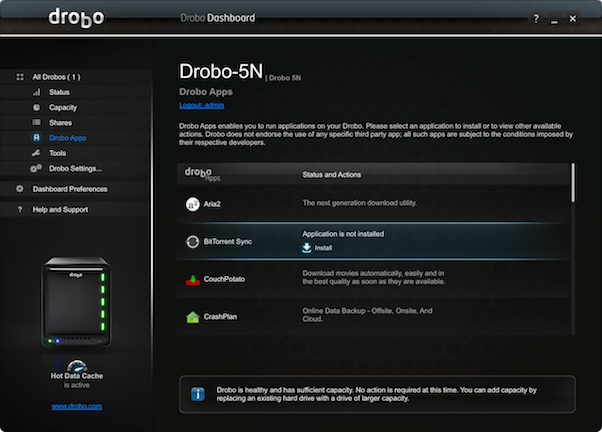 Step 2
Click on the Configure button once the app has been installed.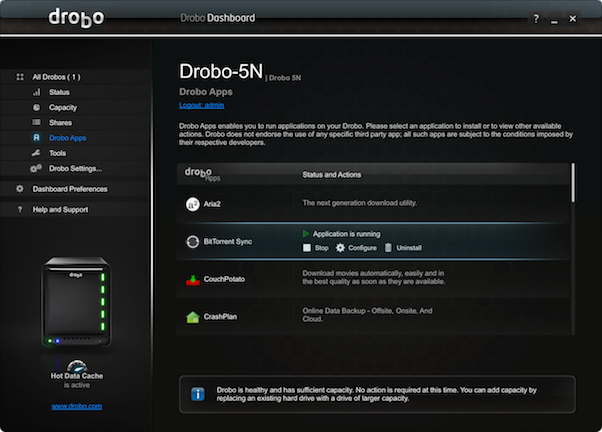 Step 3
Create a user name and password to protect the Sync web user interface. You are now ready to use Sync!.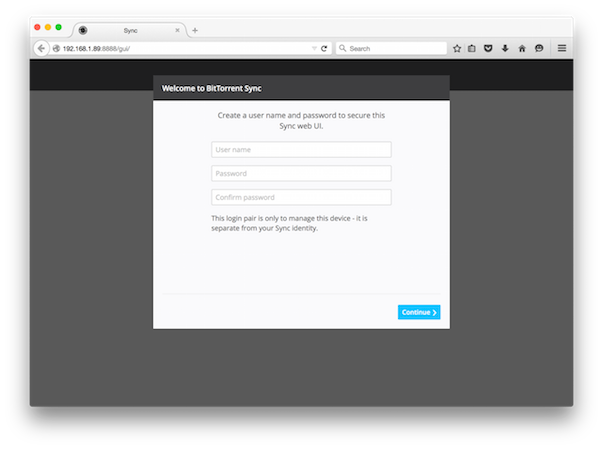 How to Update Sync
Click the update button (if available), under the Drobo Apps section.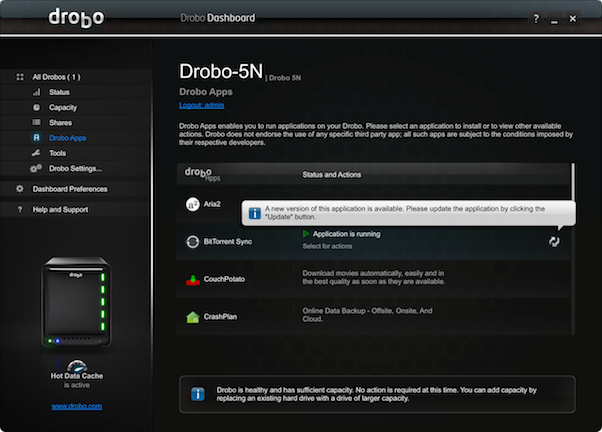 Important Note
It is highly recommended to save all synced folders inside of a share so they are accessible through the Finder (OS X) and Windows Explorer (Windows).
Download packages for Drobo NAS