Follow these steps to install and update Resilio Sync on an ASUSTOR NAS.

!!! If you have BitTorrent Sync installed, settings will NOT be preserved, Resilio Sync will get installed as a new app. Moving settings manually is possible though, this will require ssh connection to NAS. Please contact support for instructions before proceeding.
If you are OK with installing Resilio Sync from scratch, follow these steps:
- unlink Sync on NAS from its identity (cog icon -> My devices -> this device -> Unlink).
- remove shares from Sync.
- uninstall BitTorrent Sync.
1. Download Sync package
2. On your ASUSTOR NAS, click 'App Central'. Go to My Apps > Manual Install > click 'Browse' to select the previously downloaded Sync package: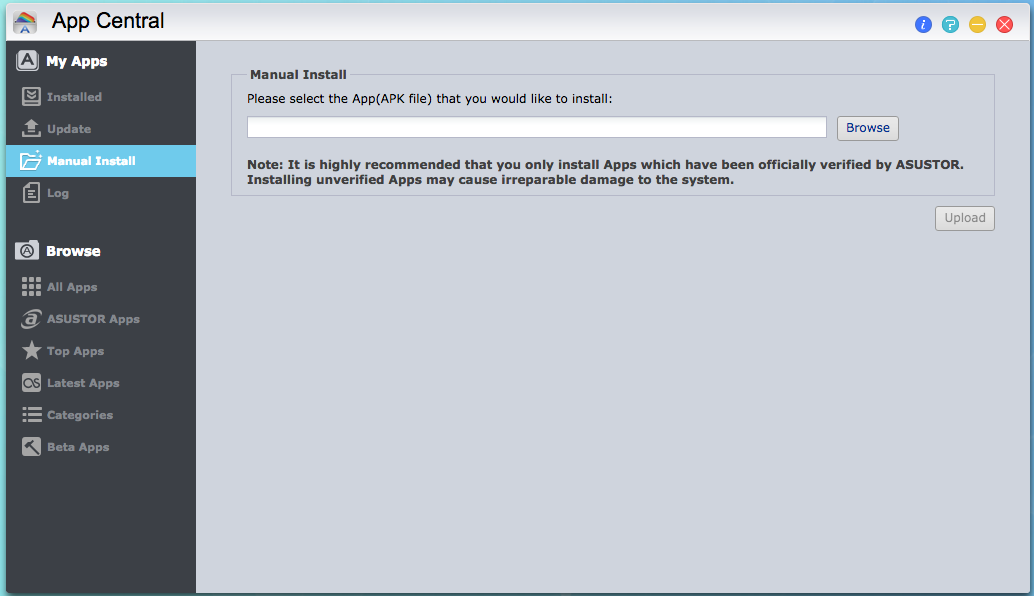 4. Check the box "I understand the risks associated with installing unverified Apps", then click 'Install':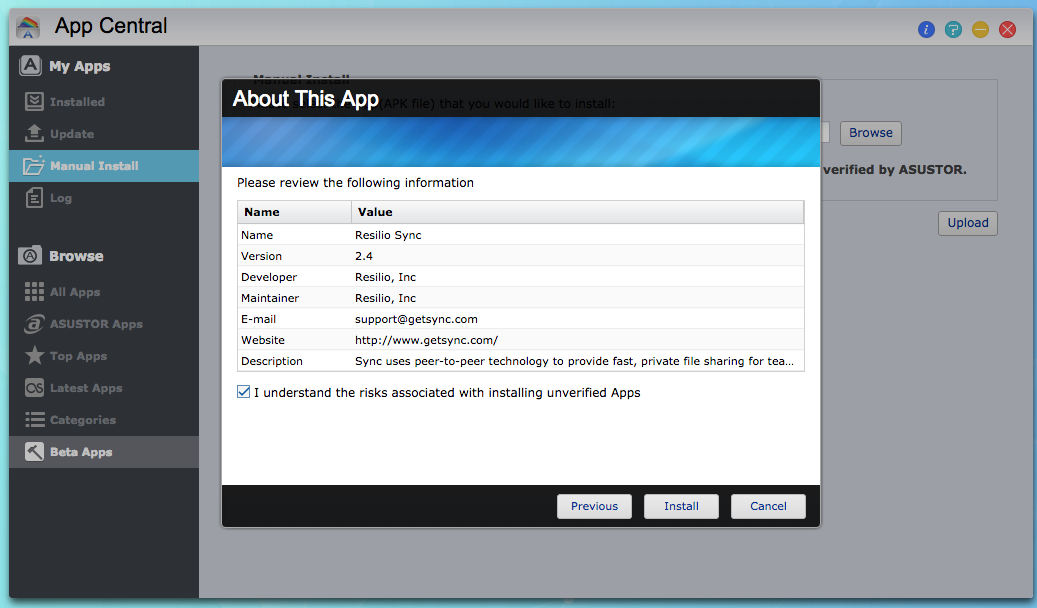 5. When installation is complete, Sync will appear in the Installed section. Run the program by switching the toggle ON: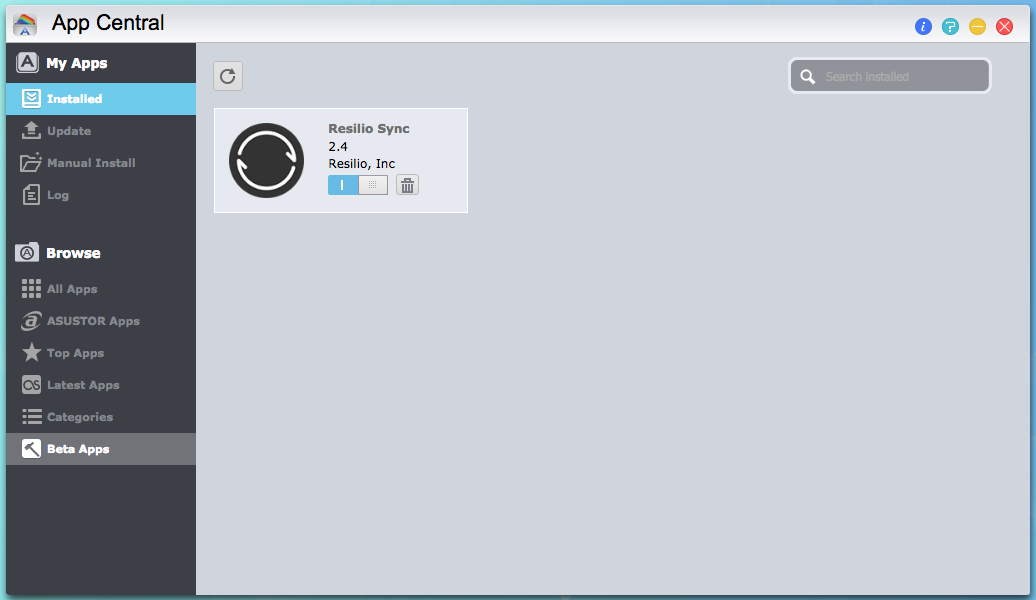 6. To open Sync interface, click the icon. Your default browser will open Sync WebUI and prompt to create your login and password: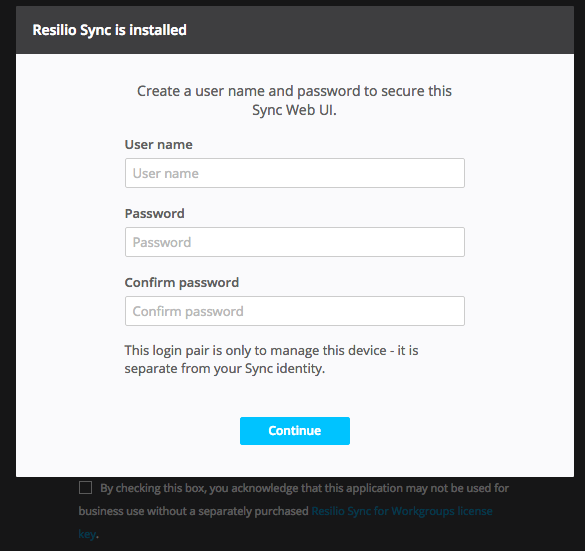 7. Once that is done, select the usage of Sync - Home or Business - and create your identity (the name which will be displayed to others when you share folders), and tick the checkboxes.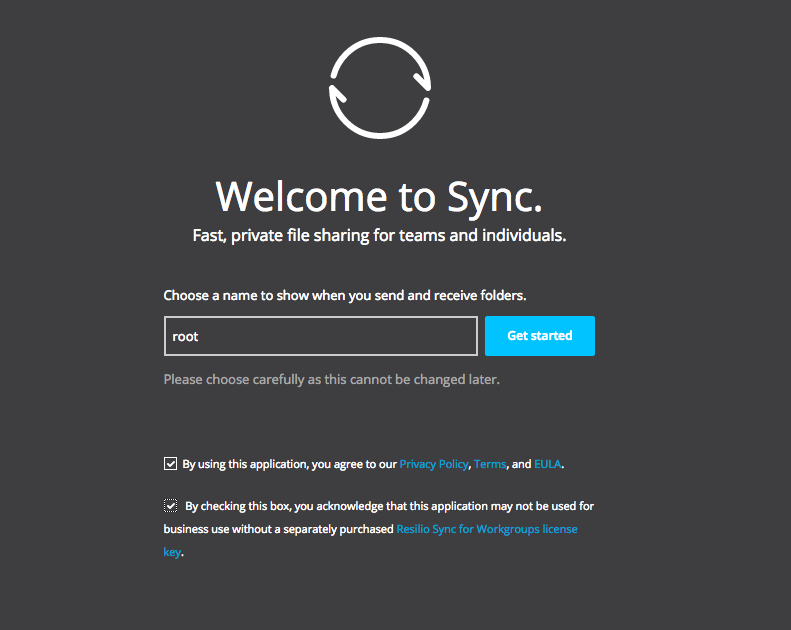 8. Click "Get started". Happy syncing!