Sync has option to search for folders and shared files, connected devices and users in UI. Search bar is located in Folders and Files tabs, and perform string search across folders and files accordingly.
Sync will show results for matching string. It's case-insensitive. 


Sync searches across connected peers as well, so it search results seem to be not true, check peers list - the result will be there.



Searching in the Peer list:




Searching in Licenses: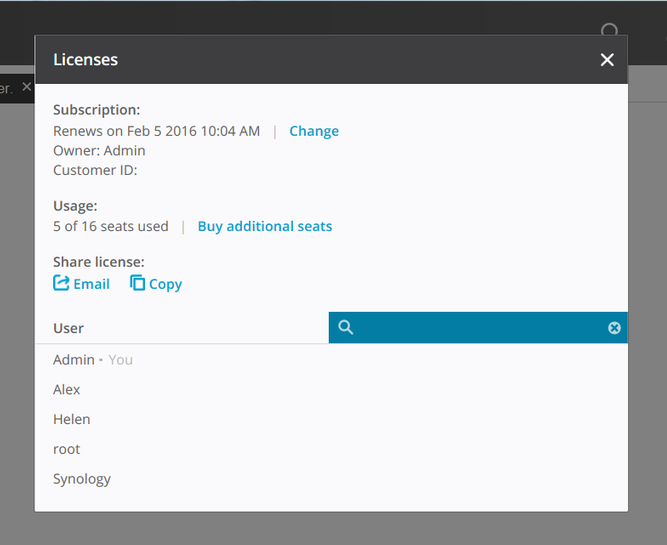 To perform search in Sync on iOS device, pull down the list of files and see Search box appear. Currently Search is perform on the given subfolder level though.