HOW TO INSTALL SYNC
Follow these steps to install and update Resilio Sync on a WD NAS. If you have BitTorrent Sync v2.3.8 installed, settings will be moved to Resilio Sync.
These devices are supported: WD MyCloud (OS5), WD MyCloud EX2, WD MyCloud EX2 Ultra, WD MyCloud EX4, WD MyCloud EX2100 and WD MyCloud EX4100 (arm based), WD MyCloud DL2100 and WD MyCloud DL4100 (Intel based), WD MyCloud PR2100 and MyCloud PR4100

Step 1
Download the appropriate .bin package from below the page. Navigate to the Apps section of your NAS UI.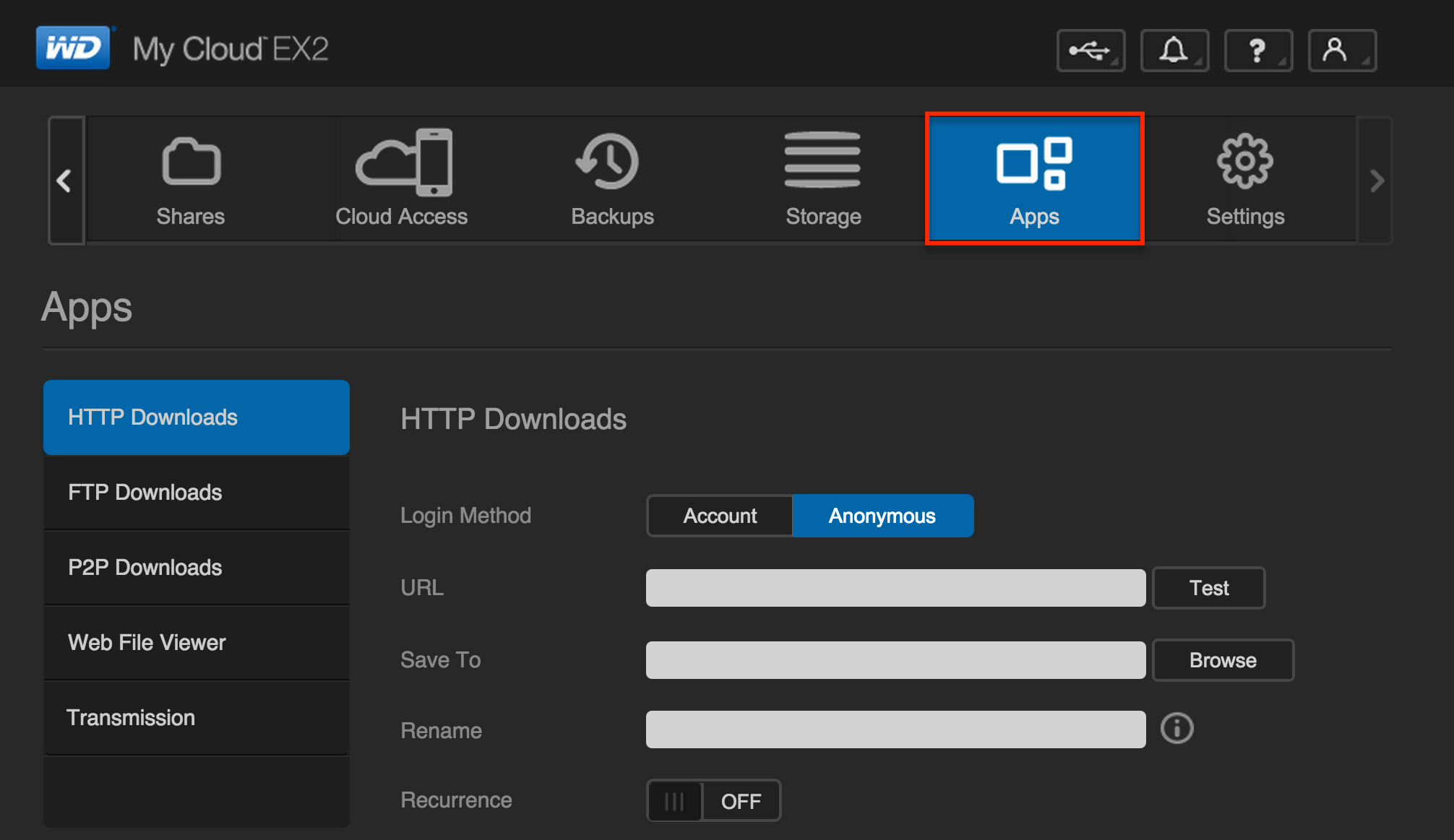 Step 2
Click the "+" button at the bottom of the apps list.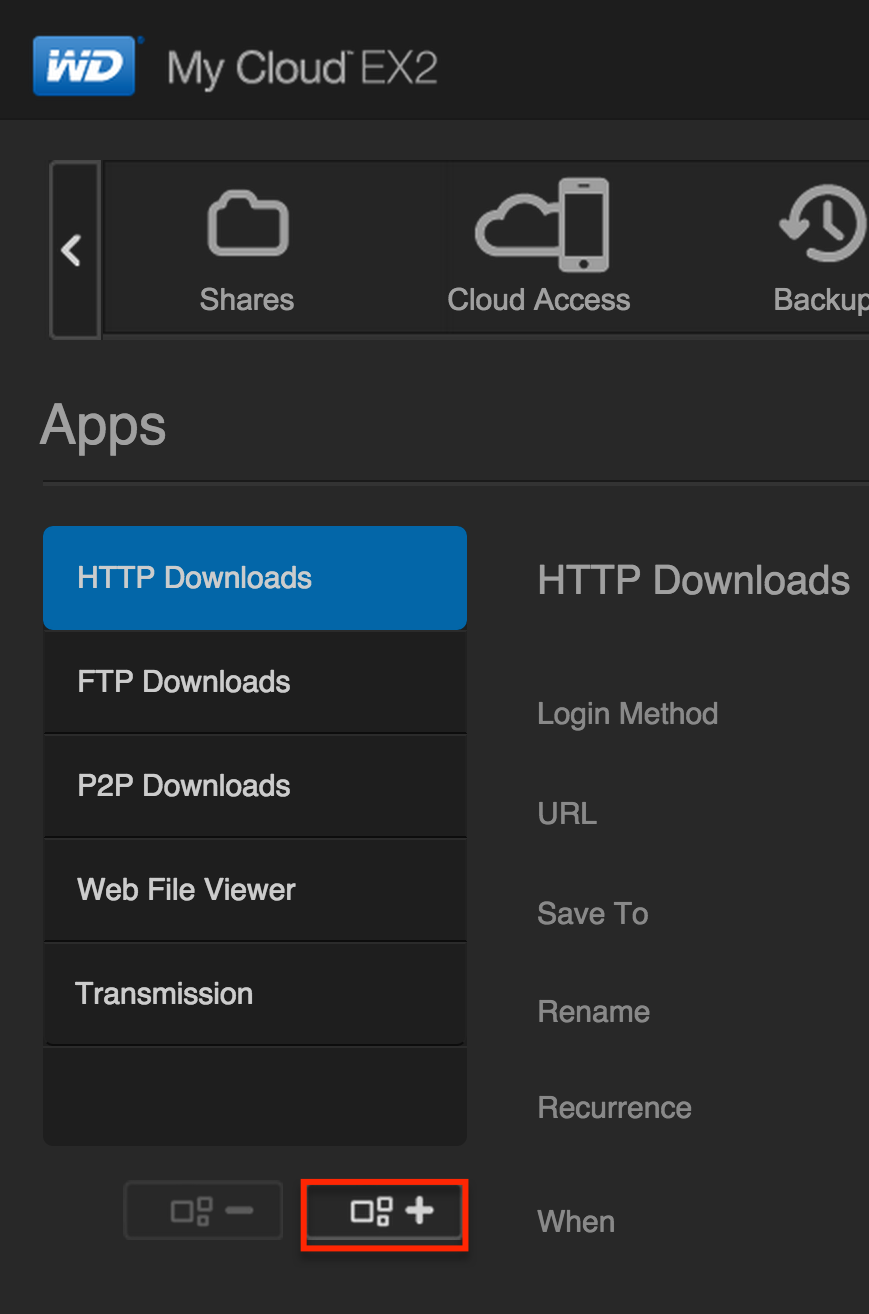 Step 3
Click link to manually install a package. Pick the downloaded package.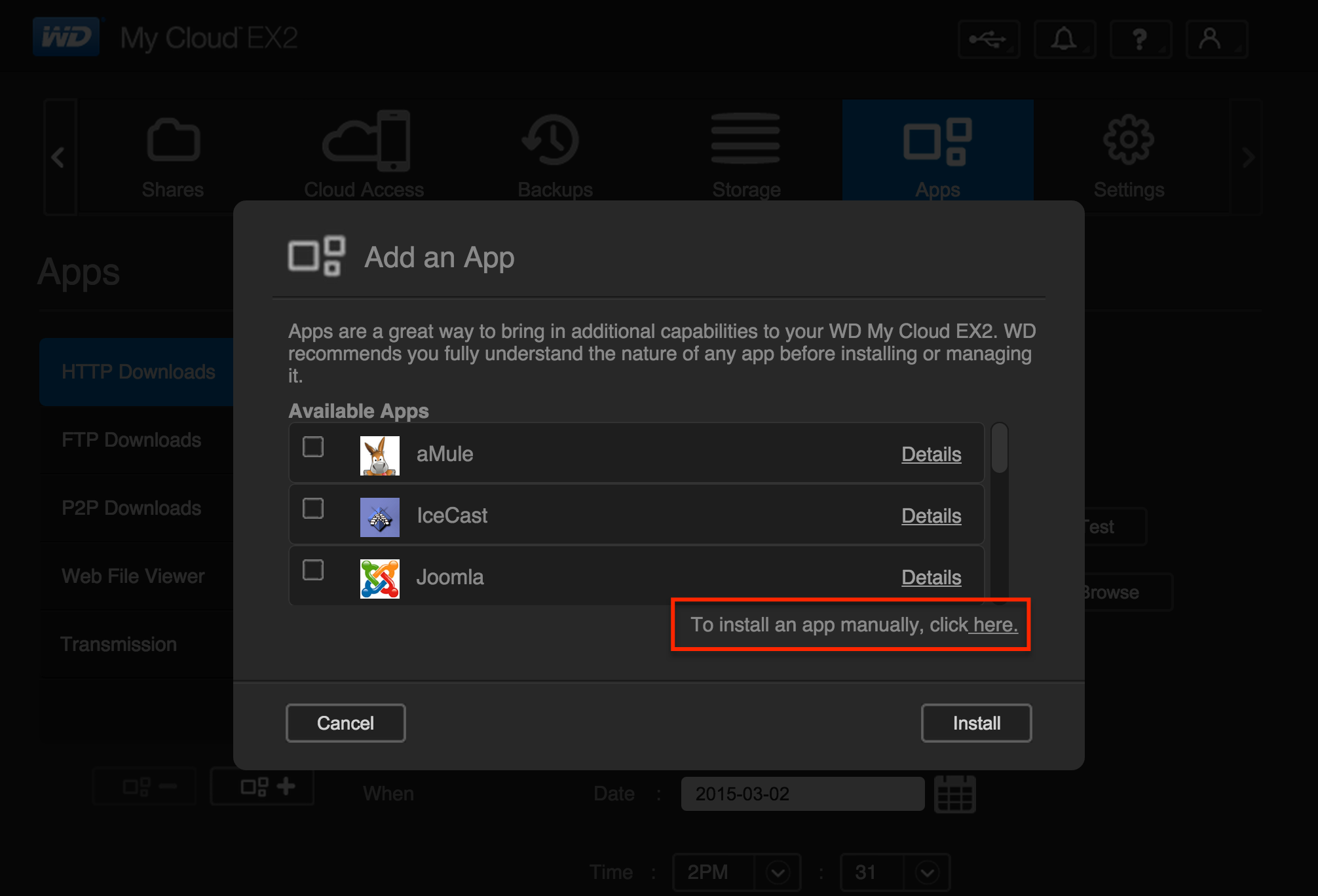 HOW TO UPDATE SYNC
Follow these steps to update Sync on supported platforms

Step 1
Same as in steps 1-3 above, manually install the newer version of Sync.

Step 2
Click "OK" when asked "Do you wish to overwrite the app?" (Only the application binary will be overwritten; your settings will be saved)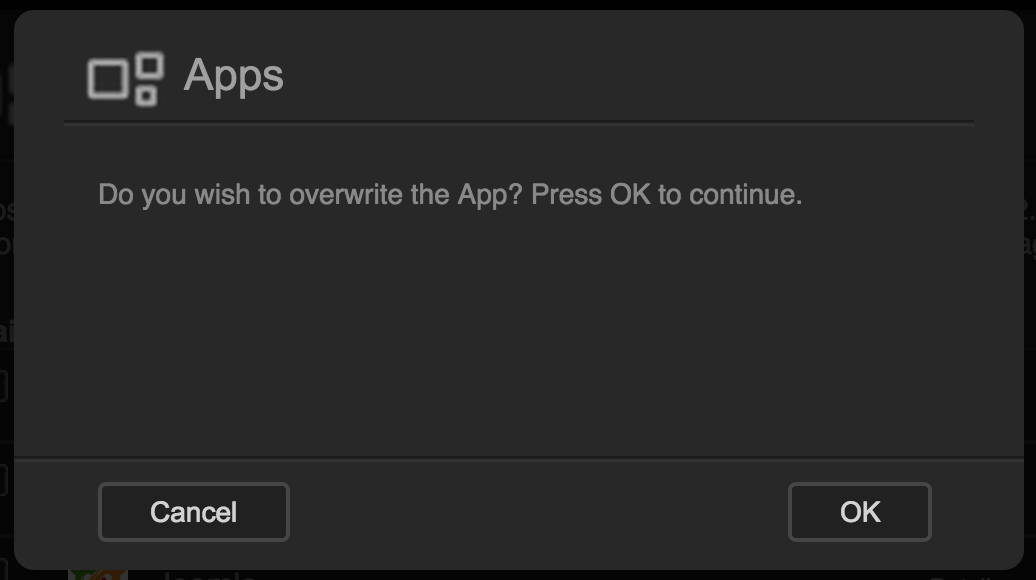 IMPORTANT NOTE
It is highly recommended to save all synced folders inside of shares configured on your WD.
DOWNLOAD PACKAGES FOR WD NAS
My Cloud OS 5
My Cloud OS older