Follow these steps to install Resilio Sync on a Seagate NAS.
!!! If you have BitTorrent Sync installed, settings will NOT be preserved, Resilio Sync will get installed as a new app. Moving settings manually is possible though, this will require ssh connection to NAS. Please contact support for instructions before proceeding.
If you are OK with installing Resilio Sync from scratch, follow these steps:
- unlink Sync on NAS from its identity (cog icon -> My devices -> This device -> Unlink). Remove shares from Sync.
- uninstall BitTorrent Sync.


Step 1
Download the appropriate package from below of the page. Go to the App manager of your Seagate NAS web interface, and pick "Manual Install".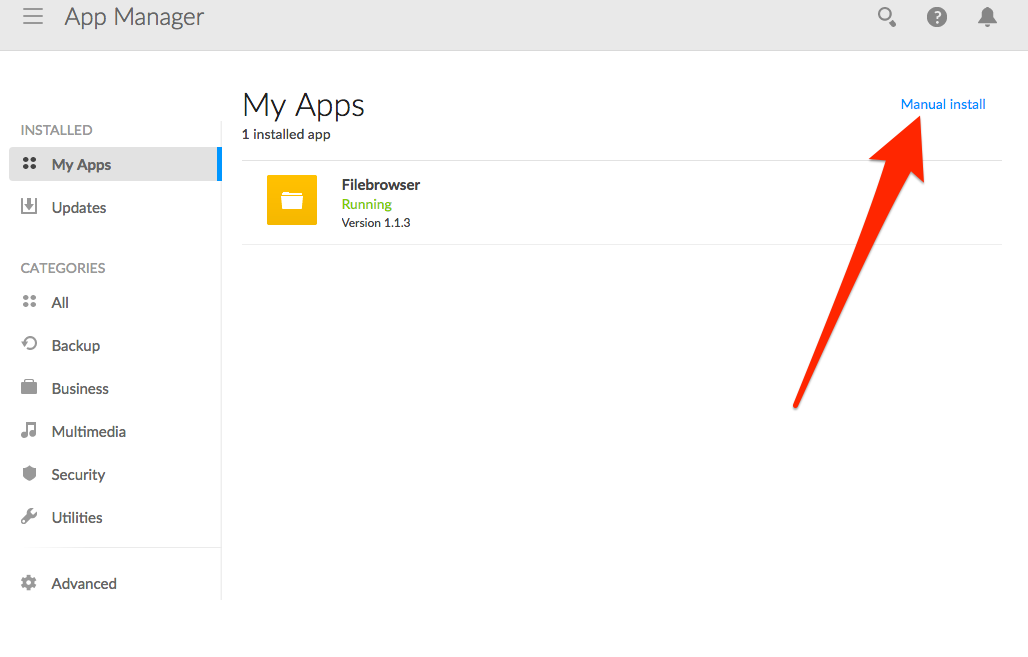 Step 2
After the app has been installed go back to the Seagate NAS home page and click on the Resilio Sync App.


Step 3
Create a user name and password to protect the Sync web user interface. You are now ready to use Sync!.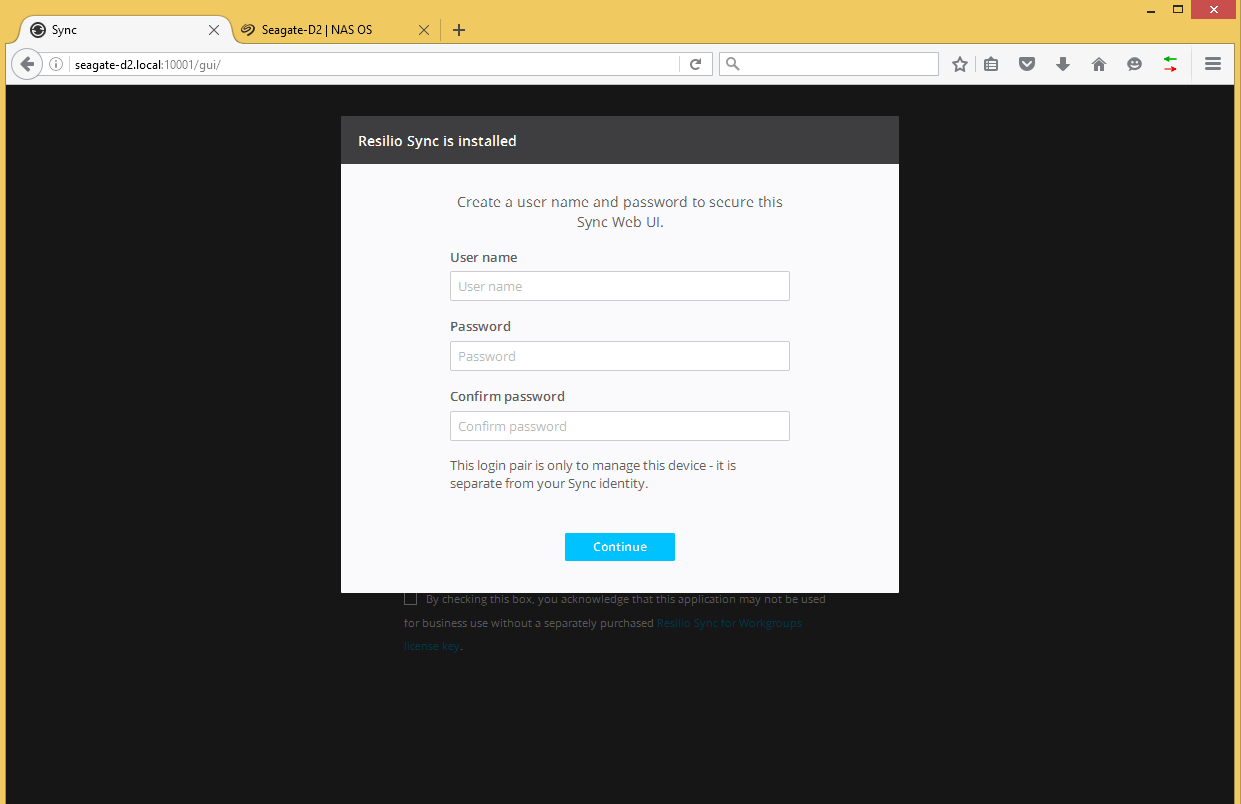 IMPORTANT NOTE
It is highly recommended to save all synced folders inside of a share so they are accessible through the Finder (OS X) and Windows Explorer (Windows).
DOWNLOAD PACKAGES FOR SEAGATE NAS
Resilio Sync -
ARMV7 PACKAGE
Resilio Sync -
X86_64 PACKAGE