Installing Resilio Sync on a Netgear NAS.
!!! If you have BitTorrent Sync installed, settings will NOT be preserved, Resilio Sync will get installed as a new app. Moving settings manually is possible though,
this will require ssh connection to NAS
. Please contact support for instructions before proceeding.
If you are OK with installing Resilio Sync from scratch, follow these steps:
- unlink Sync on NAS from its identity (cog icon -> My devices -> this device -> Unlink).
- uninstall BitTorrent Sync.
1. Download Resilio Sync package:
Resilio Sync netgear_os6_amd64.deb
Resilio Sync netgear_os6_armel.deb
...and save it to your hard drive.
2. Navigate to the Apps tab of your NAS UI and click "Upload". Click "Browse" and pick the package file you downloaded earlier, then click "Upload.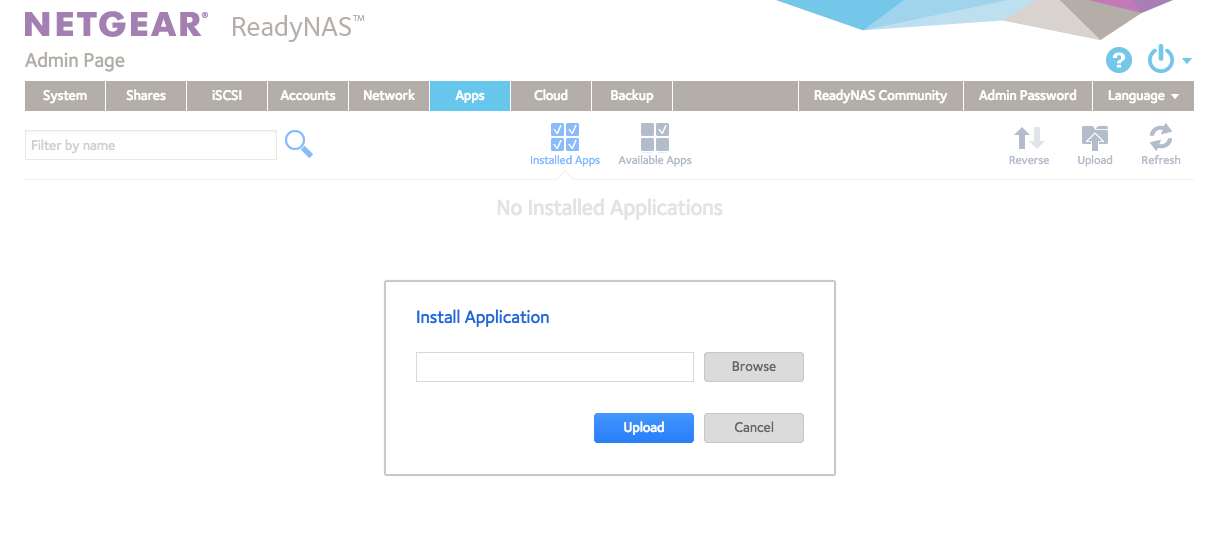 3. Once the package is uploaded, your NetGear NAS should install it automatically. This may take a few minutes.
4. Once installed, Sync will appear in the Apps section. Switch the toggle on and then click "Launch":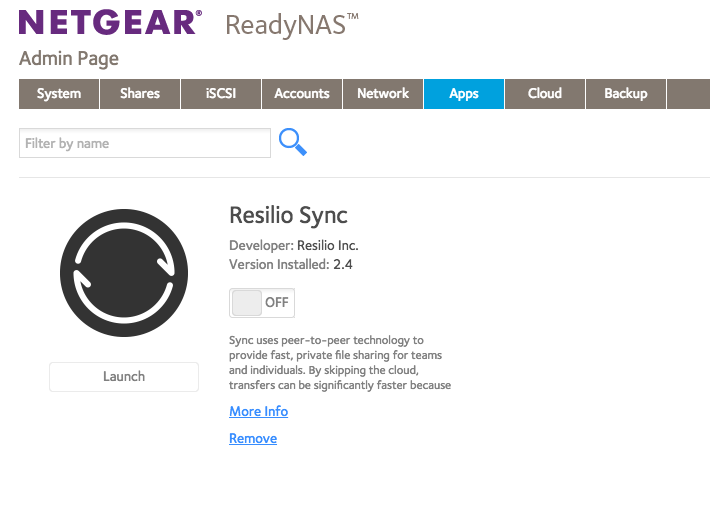 5. Create your username and password: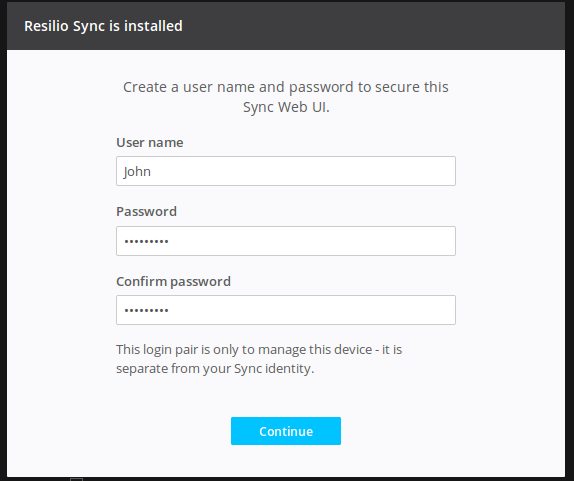 Happy syncing! =)