Apart from the standard synchronization features, Sync is able to provide backup of the files stored on your Android device*. This feature may be a real life saver in cases when you need to transfer some valuable files from your mobile device to a desktop computer making sure these files do not get deleted in the course of further synchronization. When backup is enabled, even if you delete the backed up files from your mobile device, their copies will remain intact on the computer you've backed them up to. Same works vice versa: since desktop has Read-only access to the share, no file changes are synced, so deleted files will remain on the phone. 
Although there's always a specially designated toggle for Camera backup, on Android platforms Sync is able to back up virtually any kind of data: pictures, music, text files, etc.

​To start a new backup, tap '+' at the foot of the screen, then tap "Add Backup":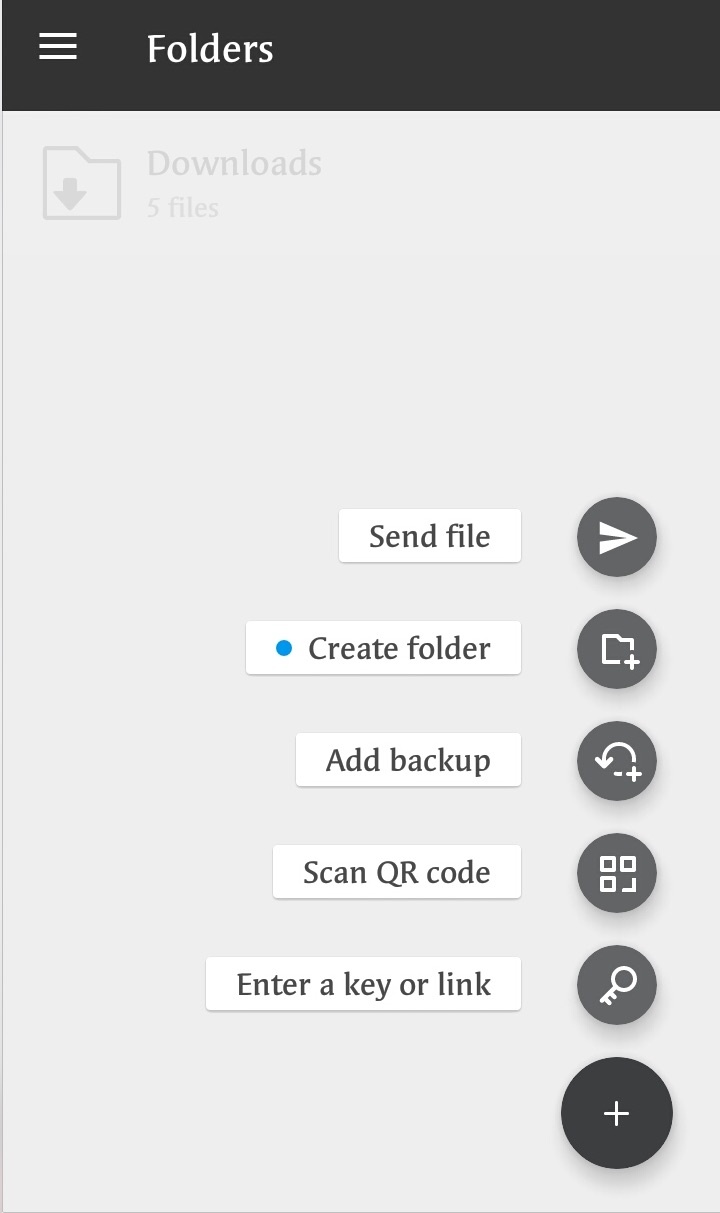 ​Choose the data you wish to back up. It can be one of the prompted folders, else scroll to the bottom and select "Custom" . 
​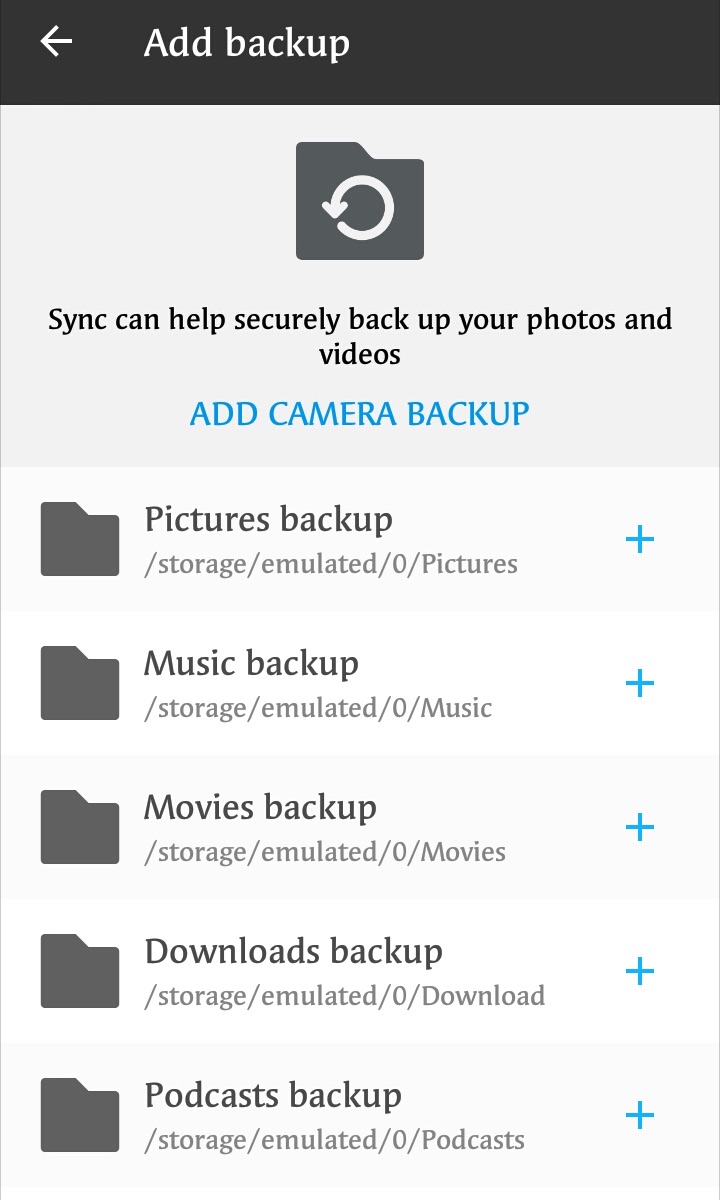 If you have linked devices, you can back up your data to one of them. Once you pick a folder Sync will immediately offer a device from the list of available linked devices.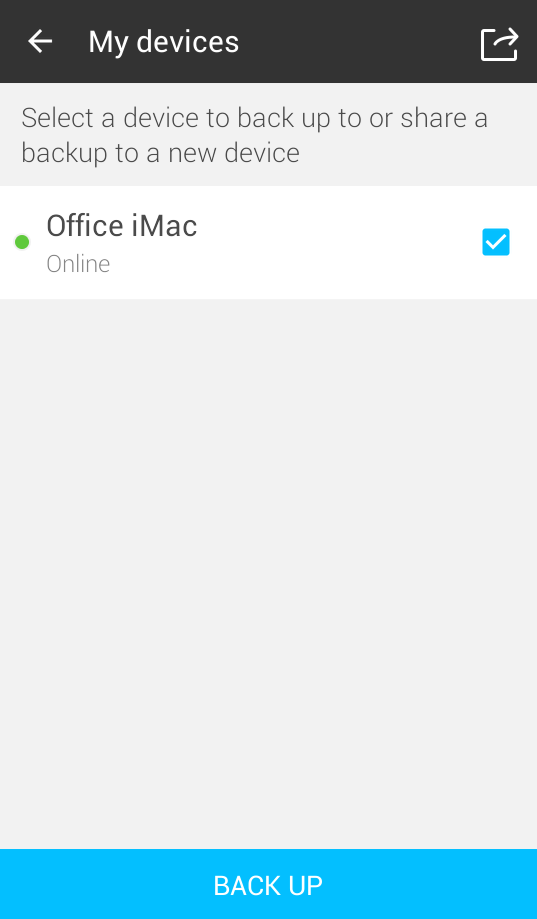 If you have no linked devices, Copy and/or email the link to backup and deliver if to another device to store the share.


On a destination device, click on the link (or paste it into manual connection box) - and the backup process should begin. 

To pause/resume synchronization tap the toggle (highlighted in blue color when backup is active). To view folder size, backup progress as well as to connect/disconnect backup devices, tap the folder name: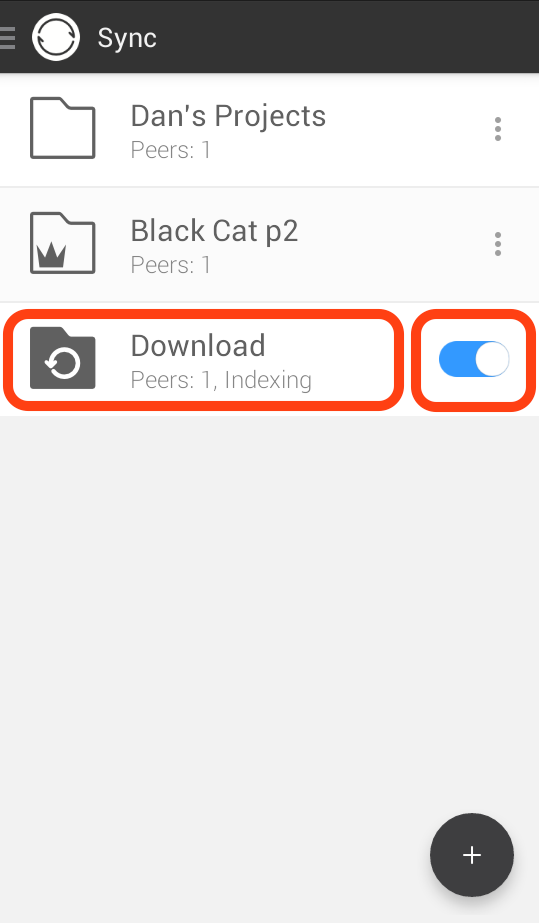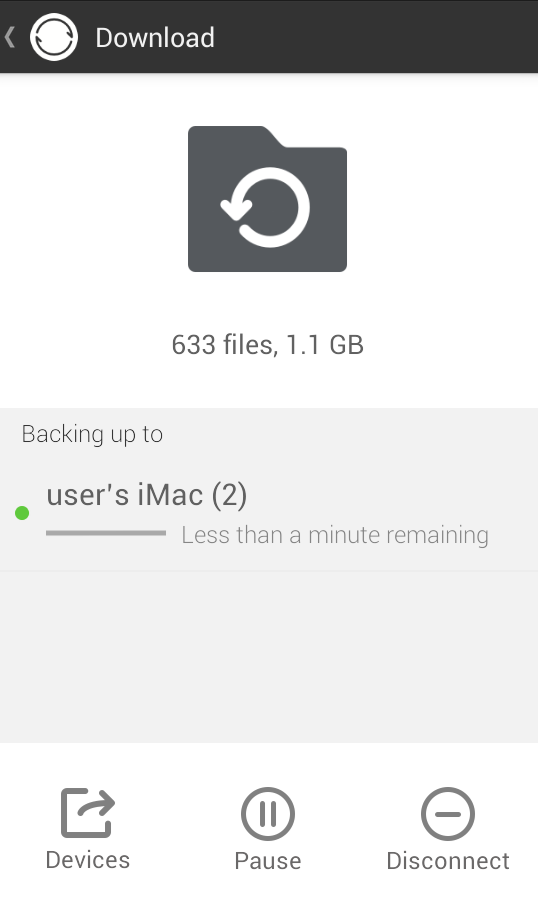 Android 4.4 KitKat and 5.0 Lollipop compatibility note
Starting from version 4.4 Android restricts applications from writing data to all folders on ExtSD card, so that Sync is only able to write to "/Android/data/com.resilio.sync" folder. As a result, Sync cannot synchronize data to your ExtSD card due to the OS limitation. However, you will be able to back up data from an ExtSD to your desktop (Sync does not write any data to Backed up folder on ExtSD).

* While Android can back up data from virtually any location the device can reach, iOS applications cannot read files outside the application folder. So the iOS version of Sync can only back up Camera Roll as it is can be accessed by any application if user grants permissions to do it.