Since most Android devices run on batteries, Sync is designed to minimize the use of power to ensure smooth operation of your device over a long period of time. The Auto Sleep feature enables Sync to go offline if no actual syncing is taking place. Sync will wake up every given period of time (30 minutes by default) to check if any changes need to be synced (either local files changed, or remote peers want to sync some changes). If any changes have occurred, Sync will perform all the necessary synchronization of your files and hibernate again for the next period.
To make extra sure Sync does not drain you battery, especially if it's been quite a while since the last charge, a Battery saver feature has been designed. It allows you to set a minimum level of charge necessary for Sync to operate. If the charge of your phone drops below that level, Sync will be forced to stop. 
To enable/disable Auto-sleep and/or Battery saver functions:
tap the Sync icon in the upper left hand corner of the screen
go to Settings – Battery saver/Auto-sleep.
​
​​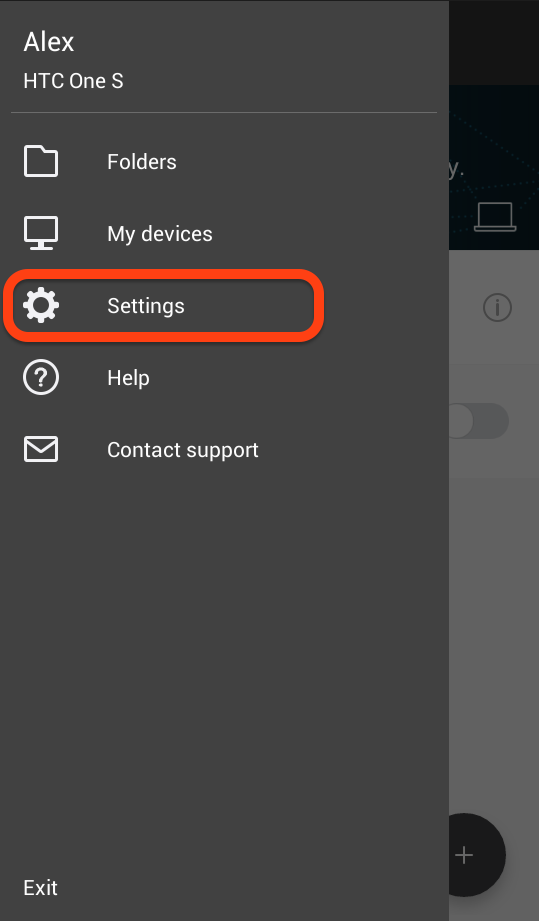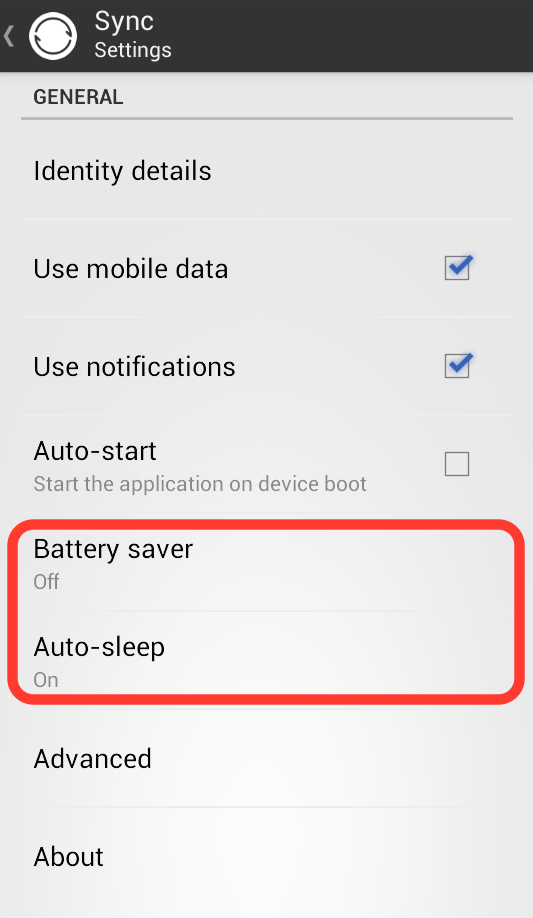 BATTERY SAVER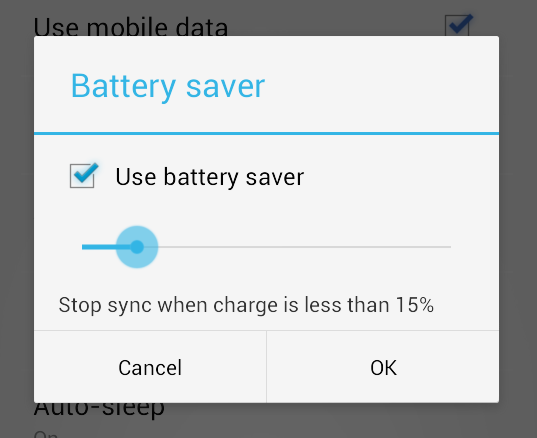 ​Enables/disables Battery Saver feature as well as sets the charge level at which Sync will be stopped.
 AUTO-SLEEP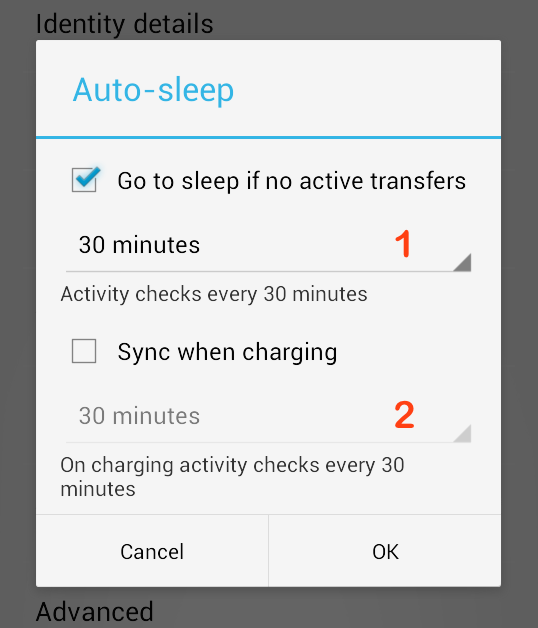 1. When 'Go to sleep' is enabled, Sync will stop its activity if there are no data transfers in progress. In this state, all connected peers do not see your device to be online, because the core of Sync is actually off. You can pick time intervals at which Sync will be waking up to check for changes from the drop-down menu.

2. Sync when charging allows you to pick a separate activity check interval for situations when your mobile device is connected to charger. Let's say, you would like Sync to check for changes every 4 hours. However, when the battery is being recharged (and, consequently, the power supply is greater) you can make Sync check for updates every 5 minutes.
​