If you have a Pro License you've probably wanted to learn how to download it again, buy more seats or update card info. You can do that via License Management Console (here).
Also, you have Sync Business license, you can open "Licenses" and choose "Buy additional seats" option. It will take you to login page.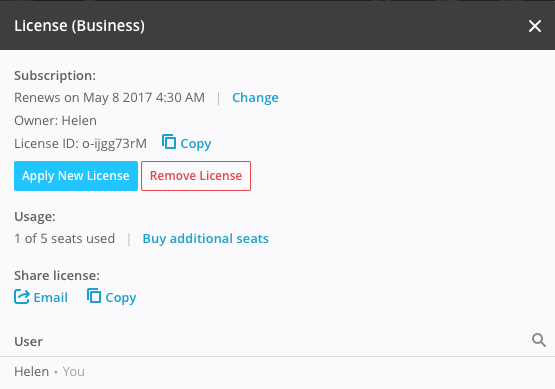 Registering
Before starting to use License management console, you need to register there first. Click the Register button:
First, you will be asked to enter your Customer ID. You can find it in the receipt email which you got after purchasing the license: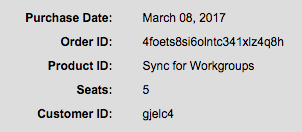 If you don't have this email or cannot find it, contact Support Team and provide the details about your purchase (License ID or purchase e-mail).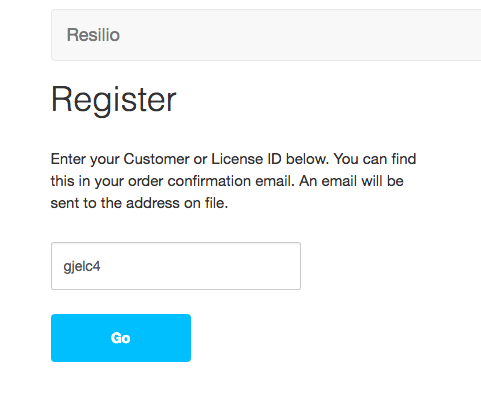 E-mail will be sent to the address which was used for making the purchase. If it's not in Inbox, check Samp. Open the mail and click on 'Continue registration", create login and password: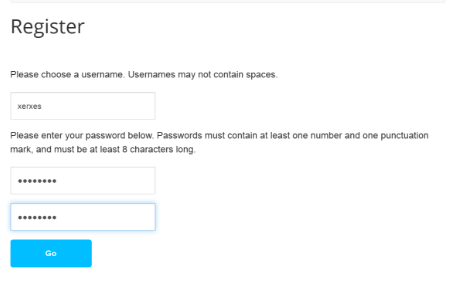 Changing settings
On the home screen, you can click the "Actions" icon, which will show all available options:

Buy more seats
To purchase seats, you can click the "Add seats" option and enter how many seats you want to add, one can add up to 70 seat, the sum is calculated automatically


Change Auto-Renew option: Here you can cancel subscription. If this option is enabled, your license will be updated automatically after expiration and the credit card on file will be charged. If this option is disabled, license will just expire, you can renew it manually later via "Renew now" option. 

Update personal information: You can change your name and purchase email on file

Update payment info: You can change your card information. Unfortunately, paypal is not supported for business licenses so you can input only card there. You might need to update payment info, if the current credit card on file got expired or is to be replaced with another. 

Renew now: in case if automatic renewal failed, update payment info and use this option to renew the license. Download the updated license key. 

Download the License: In case you lost email with license you can download it right from the License Management Console.
Invoice: if you need the invoice for the purchase, update the billing address. VAT will be calculated automatically depending on the country from which the purchase was made. Invoice is previewed and downloaded as a pdf file.