HOW TO INSTALL SYNC
Follow these steps to install and update Resilio Sync on a Synology NAS. If you have BitTorrent Sync (v 2.3.x) installed, settings and folders will be moved to Resilio Sync.
Important Note
Sync v2.4 requires user "admin" enabled on the NAS to run. Some Synology models have admin disabled after update to DSM6.
Sync v2.5 runs as rslsync user.
Step 1
Download the relevant package from this page (see below).
Click the Package Center icon for your Synology desktop web UI, then click 'Manual Install".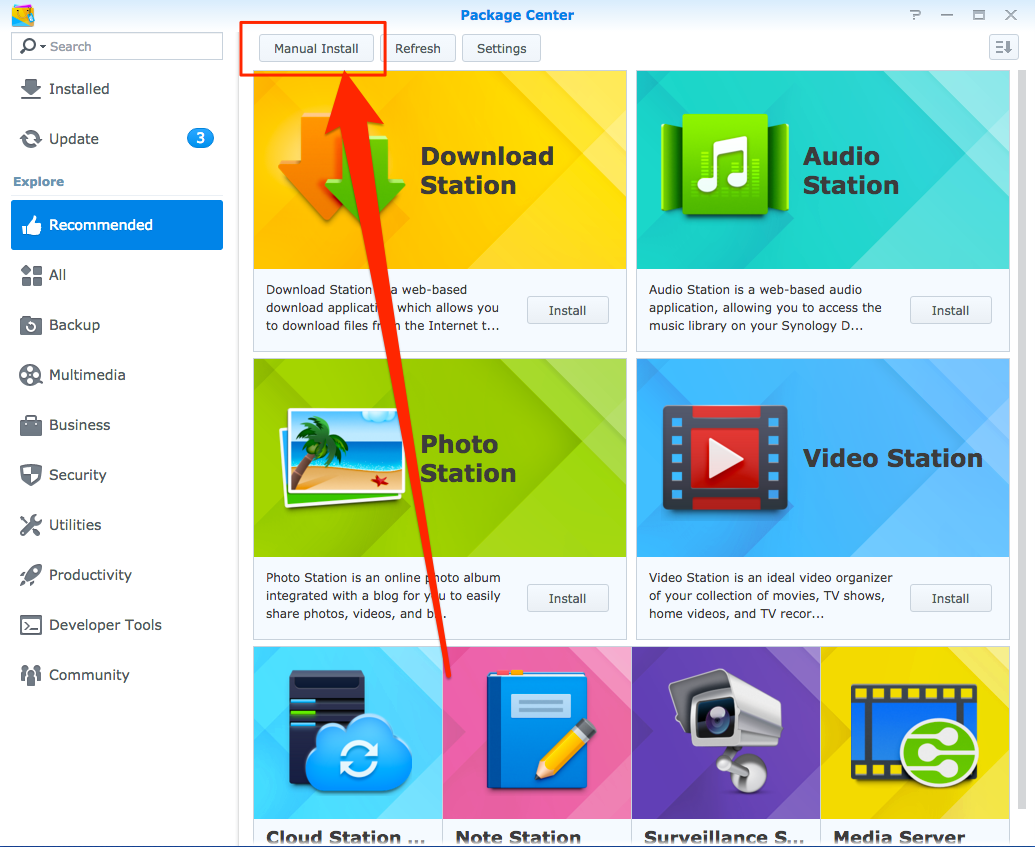 Step 2
Browse for the downloaded package (spk file).
Once the file is selected, click "Next" and wait for the package to be installed.
If you see warning saying "This package does not contain a digital signature" , you need change trust level in Package Center -> Settings -> General. Set Trust Level to "Any Publisher".
To open the Sync web UI, click the URL link on the lower left hand side.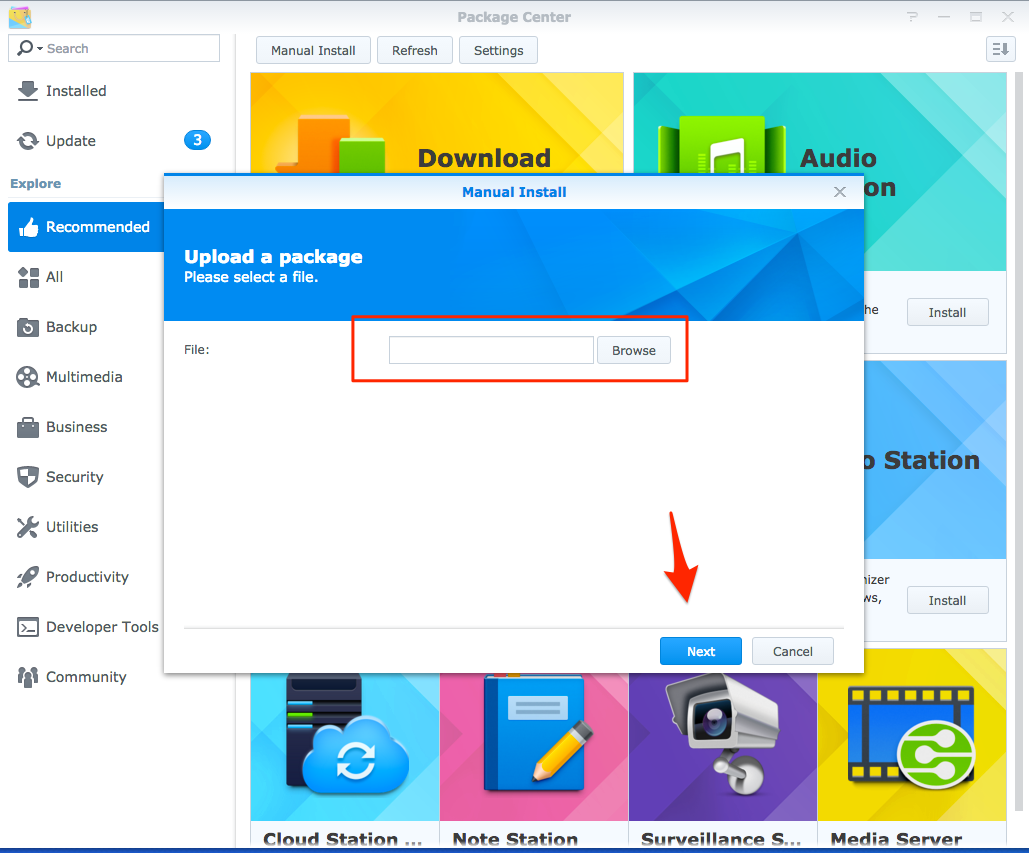 Step 3
Create a user name and password to protect the Sync web user interface.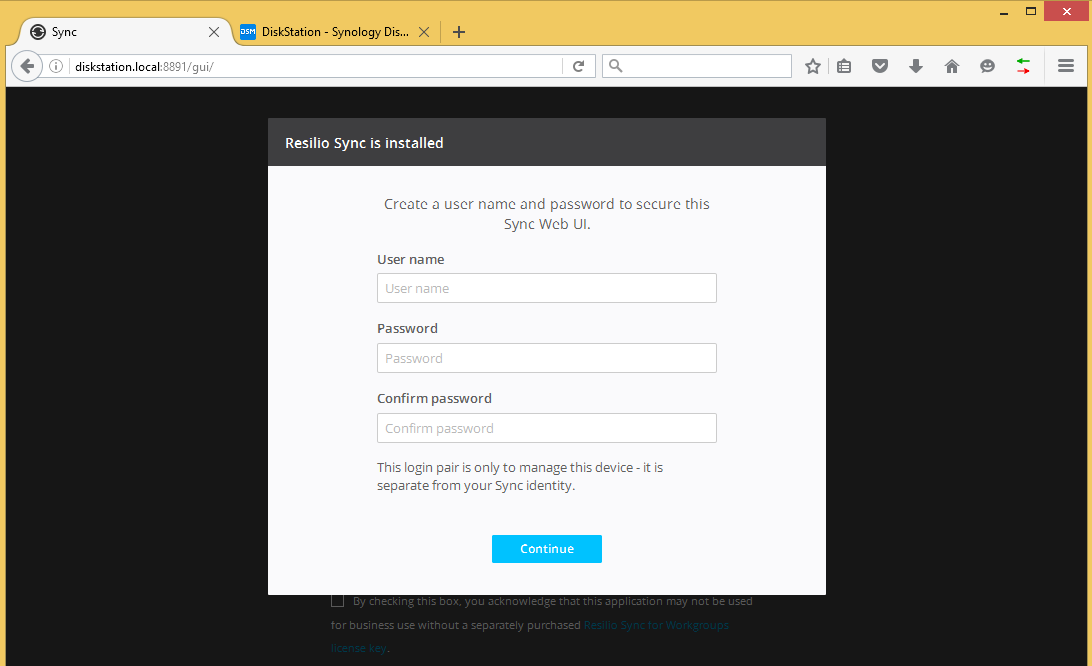 You are now ready to use Sync!
Determining Your NAS Architecture
Below is the list of supported NAS CPU architectures. Please reference this wiki article to cross reference your NAS model with the "Package Architecture". (e.g. DS214 makes for ArmadaXP)
Download Sync 2.7 packages for DSM 6.x
avoton
apollolake
braswell
broadwell
broadwellnk
bromolow
cedarview
comcerto2k
denverton
evansport
geminilake
monaco
rtd1296
v1000
x86
x64 (use if NAS has old glibc2.3)
Download Sync packages for DSM 7
x64 includes apollolake, avoton, braswell, broadwell, broadwellnk, broadwellntb, broadwellntbap, bromolow, cedarview, coffeelake, denverton, geminilake, grantley, kvmx64, purley, skylaked, v1000
x86 includes evansport
armv7 includes alpine and alpine4k
amrv8 includes rtd1296 and armada37xx
armada370
armada375
armada38x
armadaxp
armv7
armv8
comcerto2k
monaco
x64
x86