Sync gives 14-day trial period to try all Pro features, it's available in both Sync Home (for home use, for individuals) and Sync for Business (for commercial use).
When these 14 days are up or current license expires, Sync for Business requests applying a valid license. If you want to revert to Sync Home Free after that, completely uninstall and reinstall Sync. Note, that Sync Home can be used only in non-commercial environment.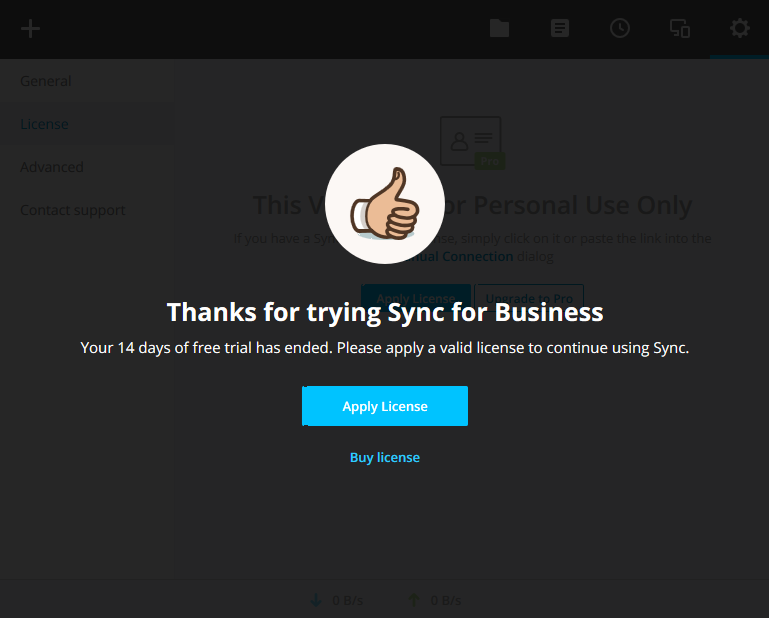 When Trial expires on Sync Home Pro version for individuals, you'll be reverted to Sync Home Free and lose access to the Pro features. If you have Sync license and want to retain Pro features, please apply the license.

If you upgrade or return to Pro, all Pro features will be reactivated.
There will be no changes to your mobile app when your trial period or license expires.
If you've shared license seats with other users, when your license expires, the licenses (seats) you've shared will expire as well, on the same date, meaning that those users won't have access to Pro features either.