Since iOS applications cannot read files outside the application folder, editing a document on a device powered by iOS is going to require a few additional steps. The following article describes how to update a document using Apple's word processor - Pages.

1. Pick a document you would like to modify and open it in your preferred word processor. 
There are two ways to do that:

- tap and hold a file till the menu pops up from which you can choose the right app: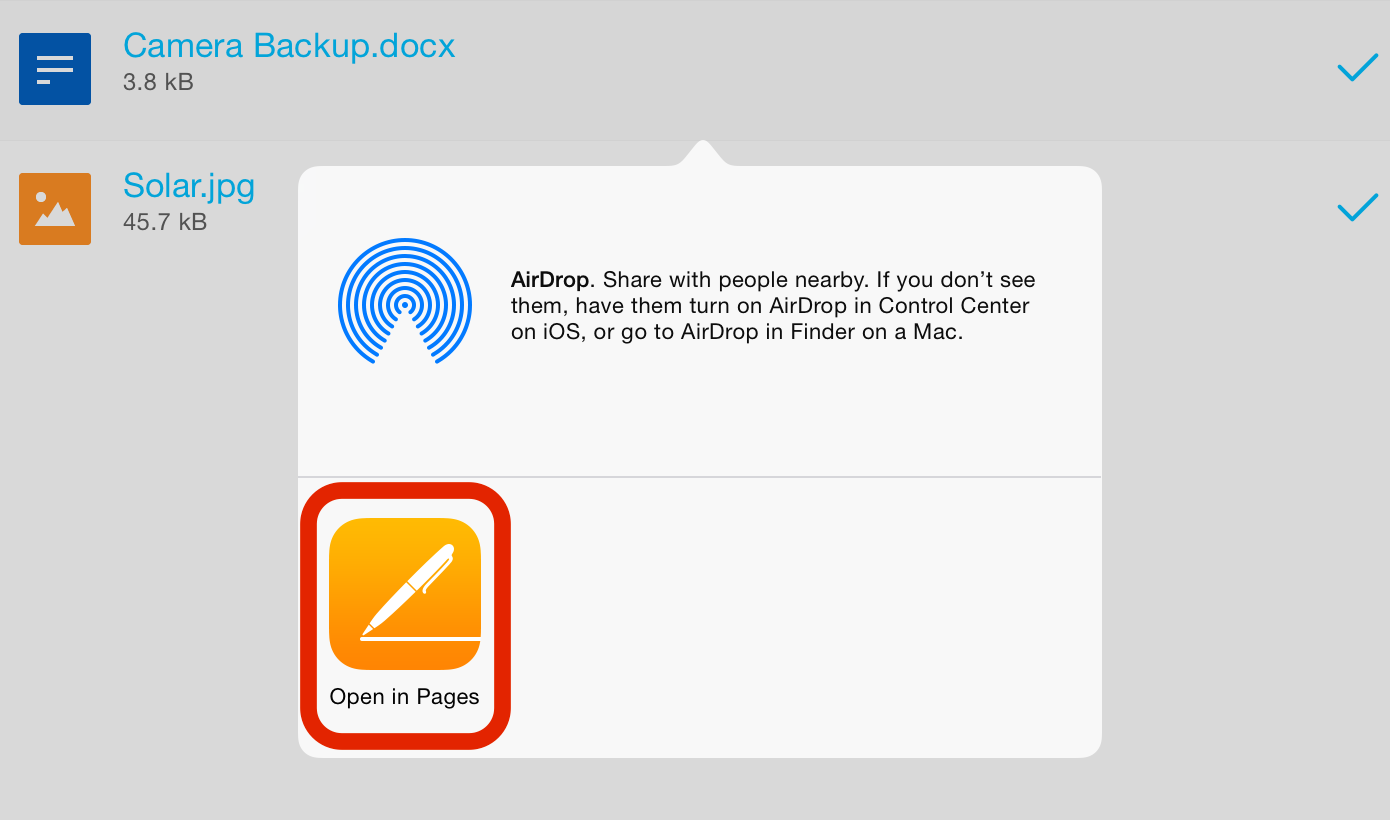 OR

- When the file is already opened, tap the menu button at the upper right-hand corner of the screen and pick your word processor there: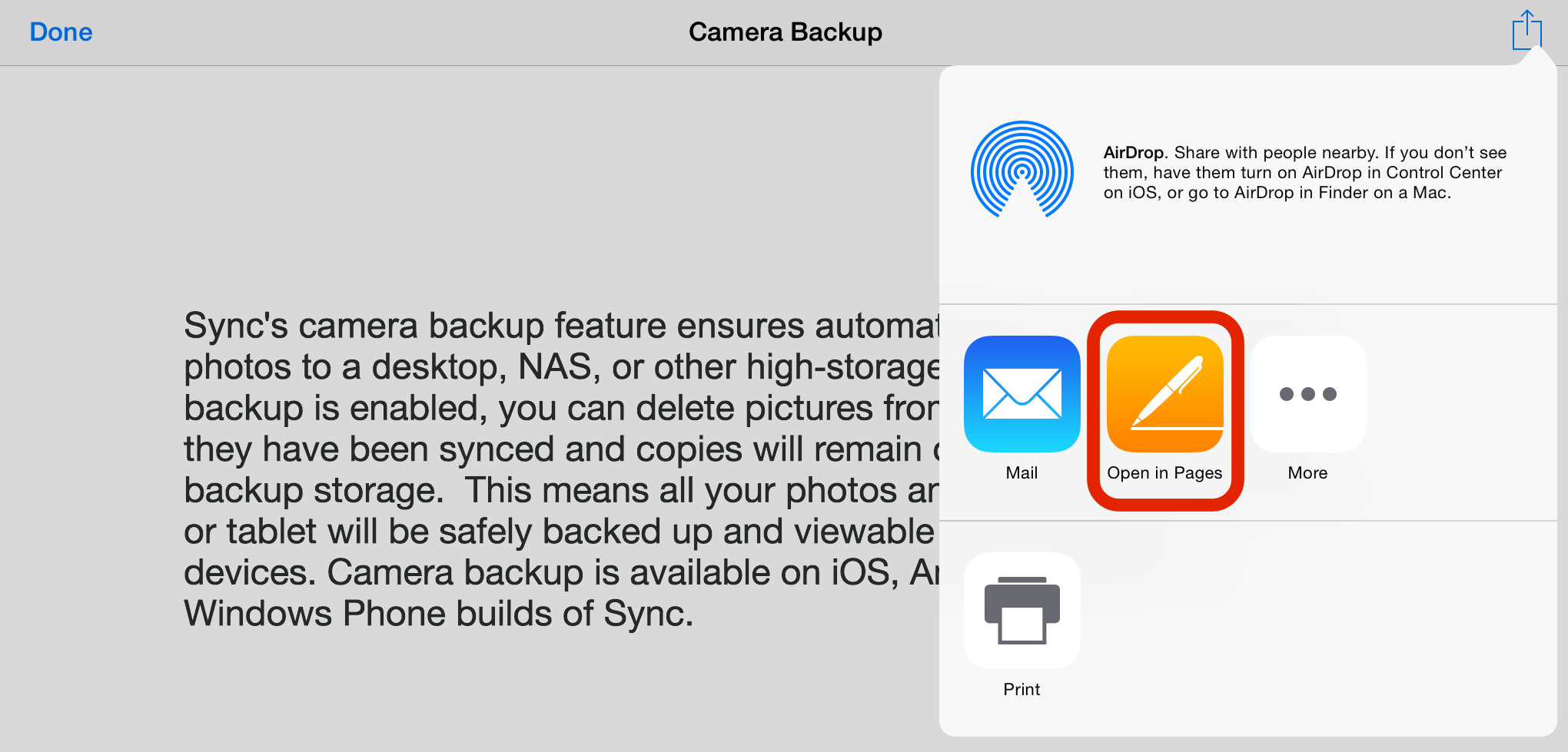 2. Once the processor is chosen, the selected document will be imported into it. 
Now you can open it from the application folder and begin editing:





3. When you are done and want to get the changes synced, put the modified document back to the synced folder.
In Pages, choose 'Open in Another App':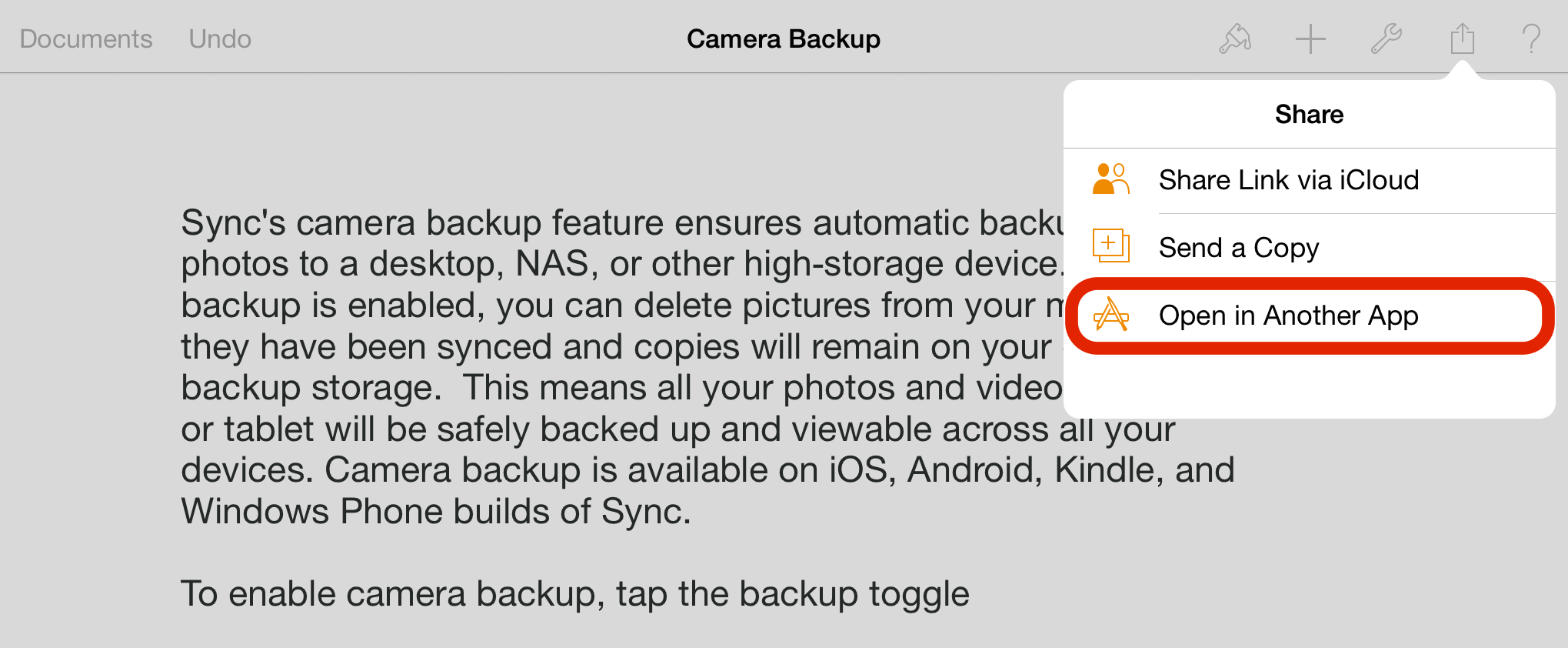 4. Select your preferred format, then choose the app - Sync 2.0: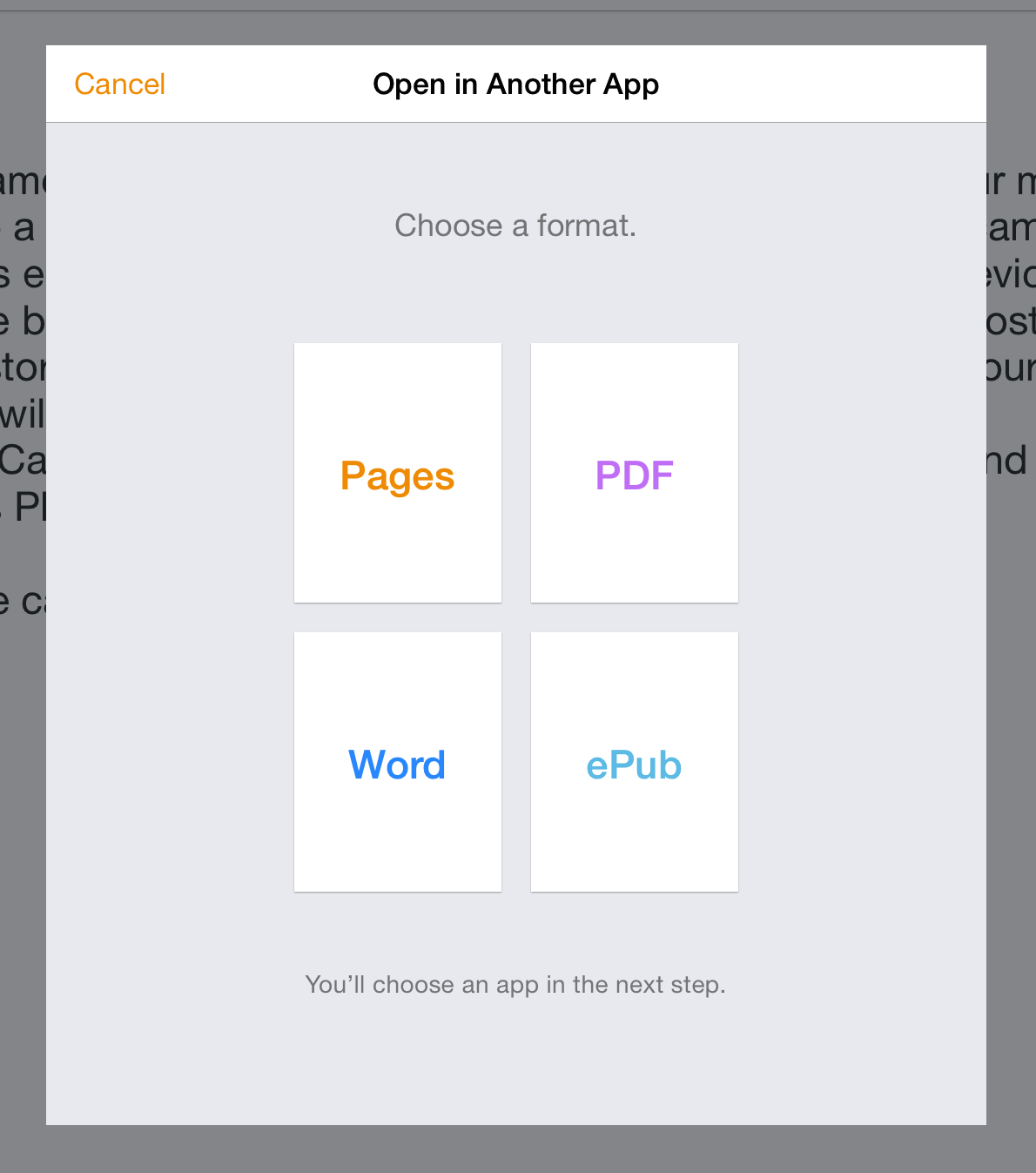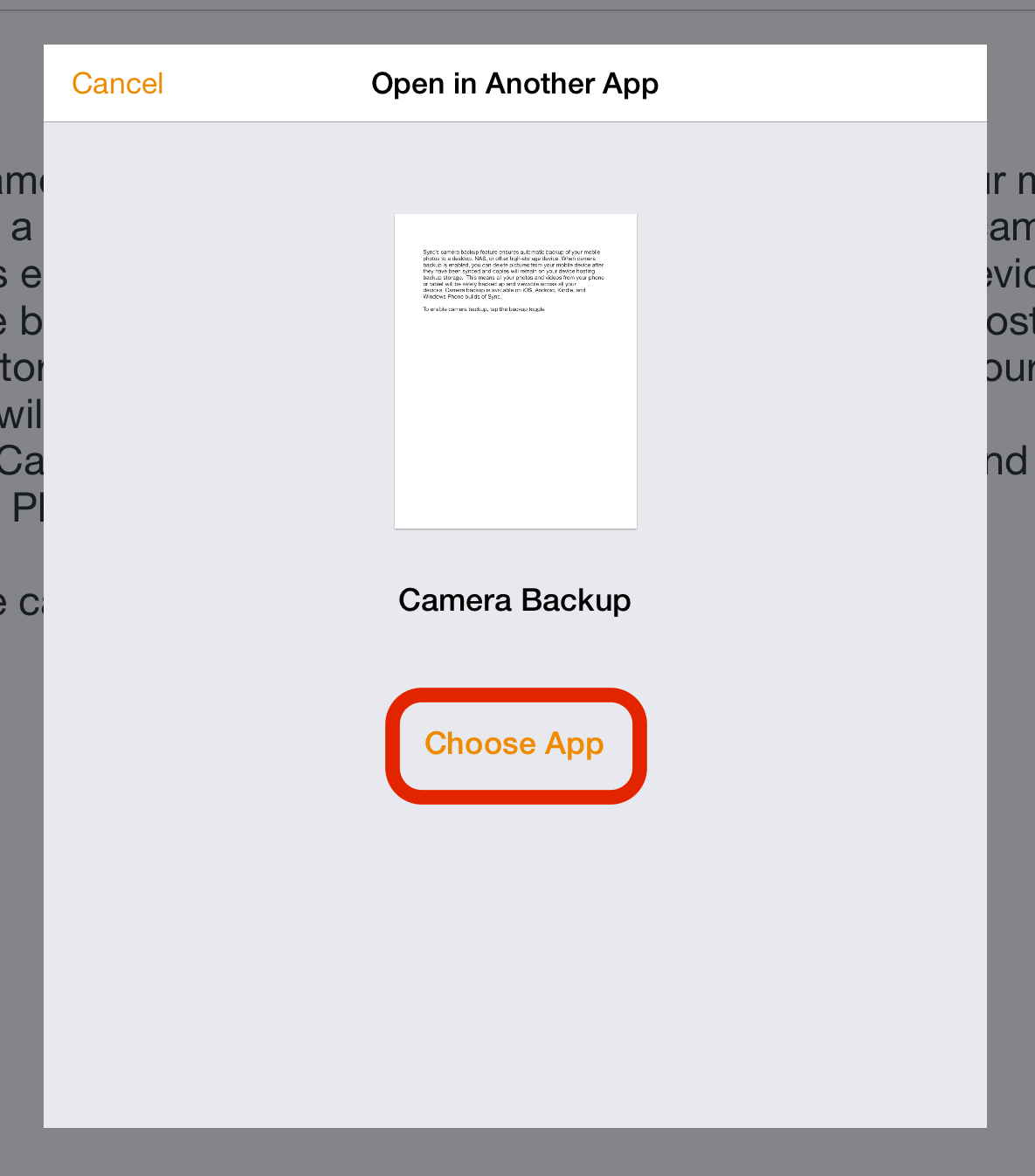 5. Pick the original folder (from which the file has been taken) and put the document back into it.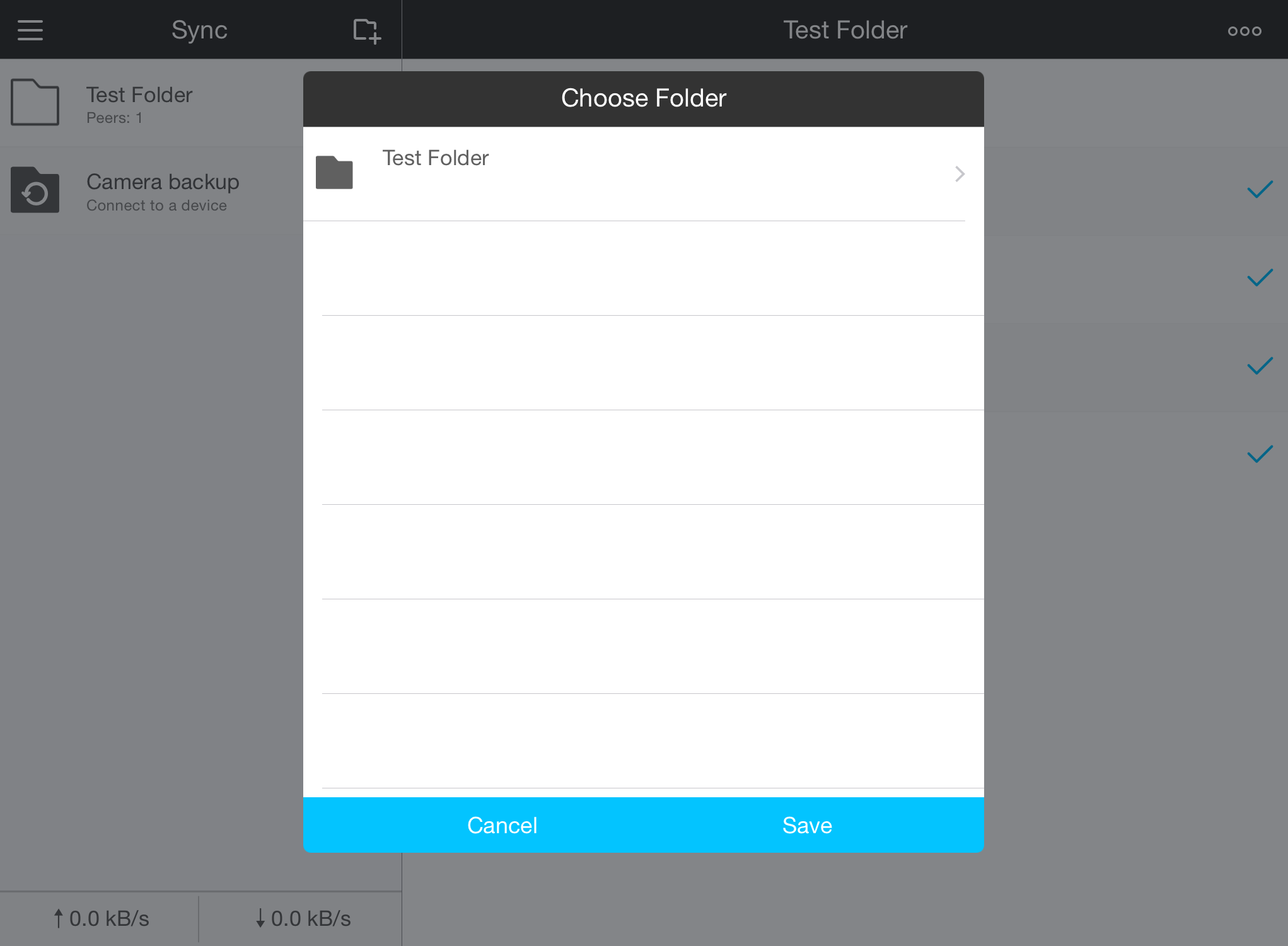 TIPS:

1. Before updating a document, make sure you have Read & Write or Owner permission. Otherwise you won't be able to add the updated document back to the synced folder.

2. Due to iOS architecture peculiarities, Sync cannot replace the original (unmodified) document with a new one, therefore, when you add the updated doc from Pages to the synced folder, you will actually see two versions of the same document in it: the old version and the new one. To avoid this, you can remove the original document from the folder once it has been imported into Pages. Thus, it will inevitably disappear on other devices for a while, however, when you are through with editing and put the updated document back, it will reappear on other devices, with all the changes synced.